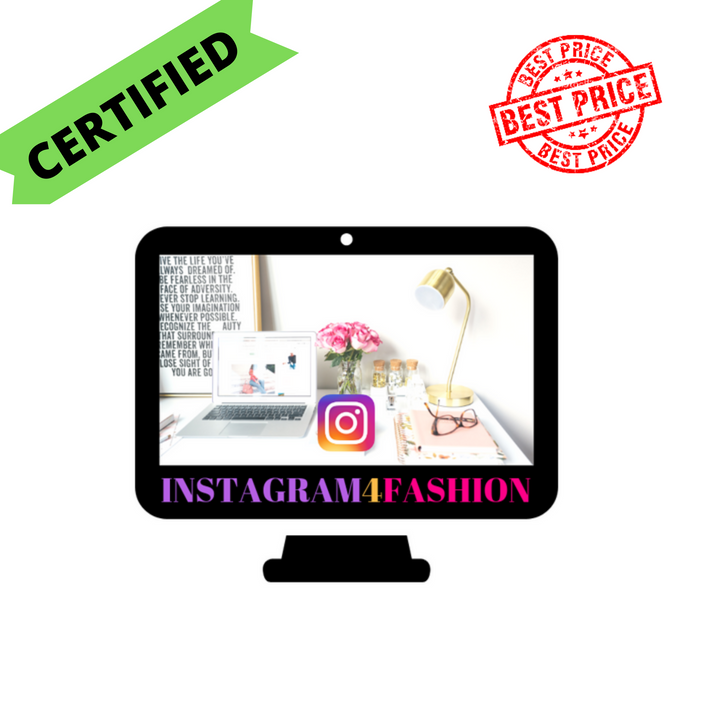 LAUNCH A FASHION BUSINESS ON INSTAGRAM - ONLINE COURSE.
How to Launch and Grow a Fashion Business on Instagram (without having a big following) in the Next 30 Days. + EXCLUSIVE BONUS.
Enroll in Course
Are you struggling on how to turn your Instagram followers into Customers for your Fashion Business?


Are you looking to grow an Engaged Audience?
Are you obsessed with the Number of followers you have?

Are you exhausted on scheduling, using #hashtags continuously, liking other posts like crazy, etc.. and receiving only few comments and likes from spammers?

Are you frustrated and overwhelmed about trying to figure out a Marketing Strategy that works for you?
What's the Deal?

You watch other people's Fashion Businesses take off as their Instagram Profile grow, and you wonder if that could ever happen to you.
Yes, I've been there. Now, my Fashion Businesses and my Instagram Profiles grow consistently every single month.

Now Imagine...

How would it feel...


* You finally hit 1000 new Followers and you
Turn them into Customers for your Fashion Business in just 30 Days.


* You grow an engaged audience of People
who loves what you do
and they are eager to Buy from you.


* You no longer felt exhausted and overwhelmed, because you have the right marketing strategy in place, working for you 24/7 day.
* You don't worry anymore about the number of followers you have, because you have a strong relationship with your audience and they are obsessed with what you do.


Yes, you can grow your Followers and
Turn them into Customers for
your Fashion Business in the next 30 days,
with a clear Fashion Marketing strategy.
You can achieve ALL of this Success by simply using Instagram more strategically.
I want to share with you my SECRET strategy: Instagram4Fashion.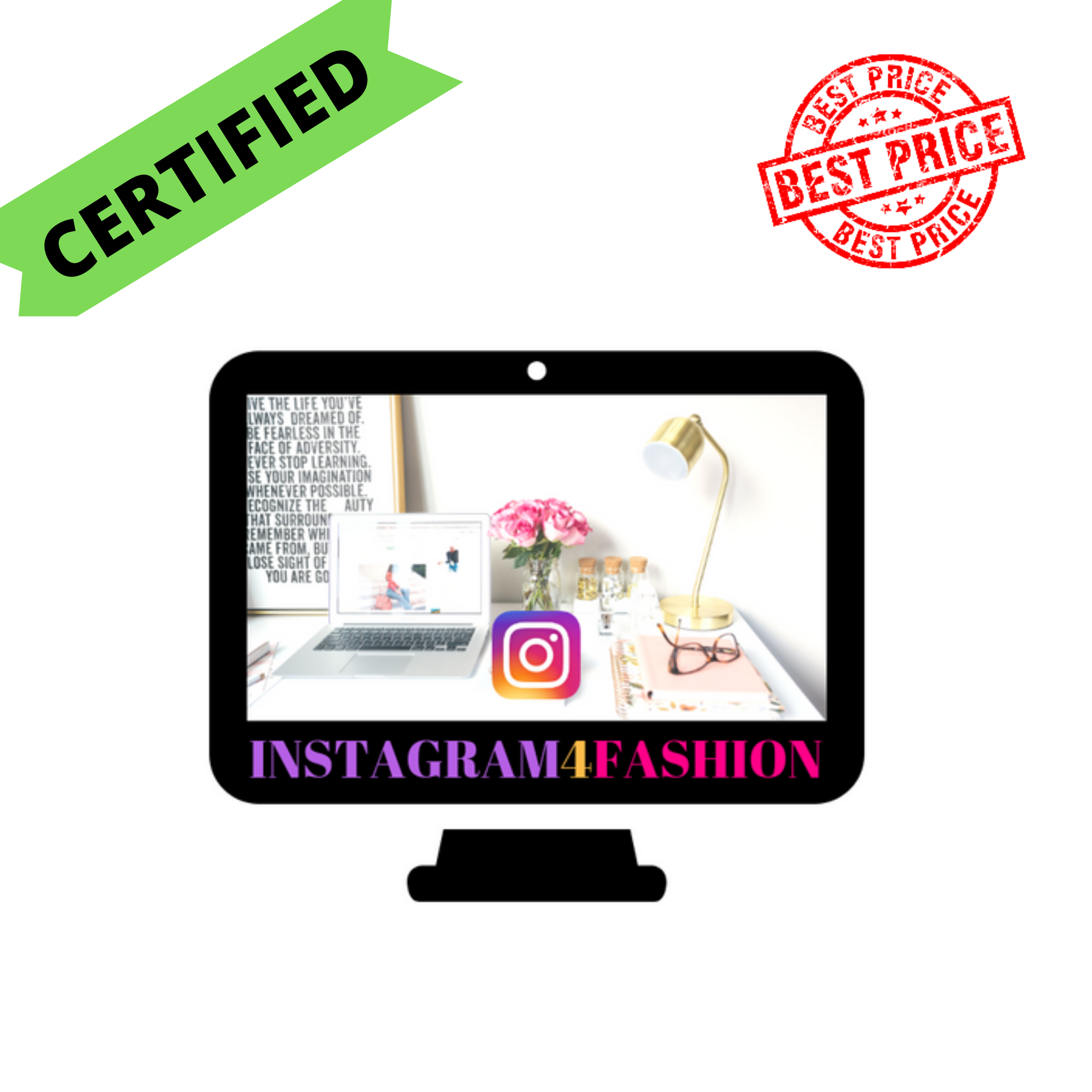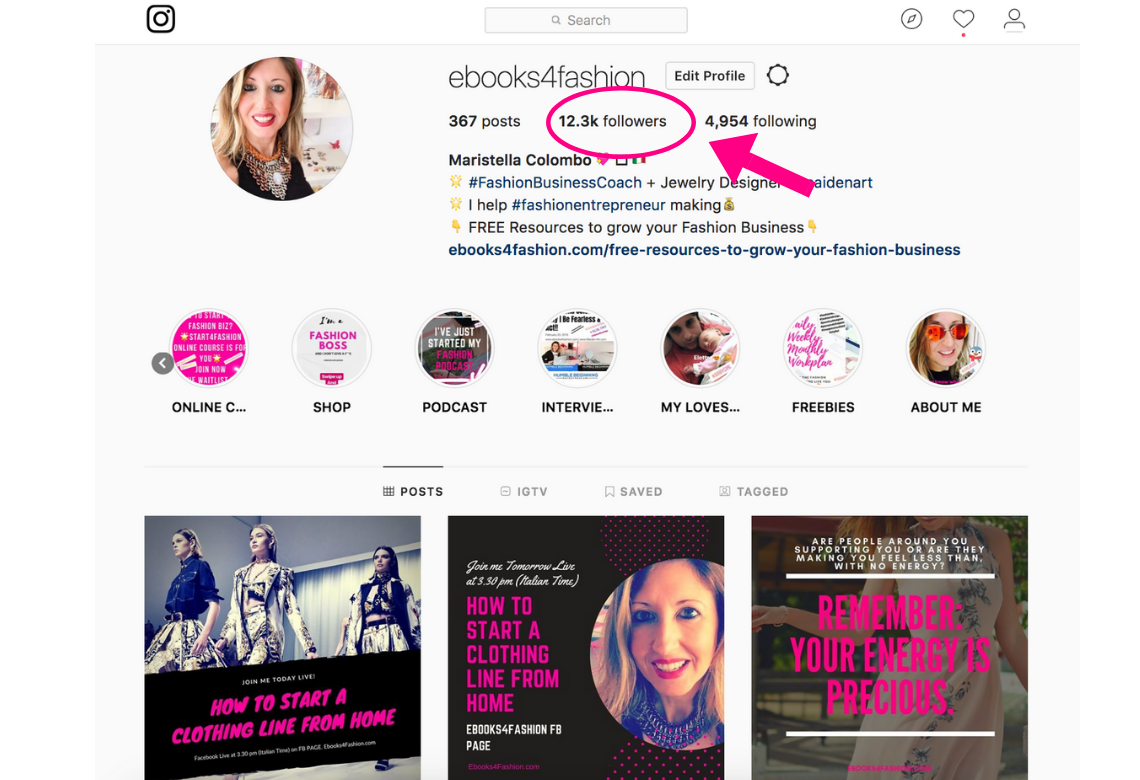 I want to share with every single fashion entrepreneur I know, like You, my SECRET Strategy,
because it will dramatically grow your Instagram Profile and your Fashion Business, very fast and you will create the life you always have dreamed of.
Here's a couple of reasons WHY turning your Instagram Followers (even if you have only 100 followers) into Customers, should be your first priority
for your Fashion Business:


* The more you engage with your followers the more you can build an audience that is eager to buy from you. It doesn't matter how many followers you have, BUT you must turn them into customers for your Business in Fashion.
There is no point to have thousands of followers if they are not interested in what you are offering.
*You don't own Instagram or any Social Media, that's why it is so important to build a strong relationship with your Audience because It will go wherever you go.
Remember people buy from people and on emotions, so more you will be able to build relationships with your followers more they will be keen on buying from you
and follow you everywhere you like.
WHAT Instagram4Fashion can do for you?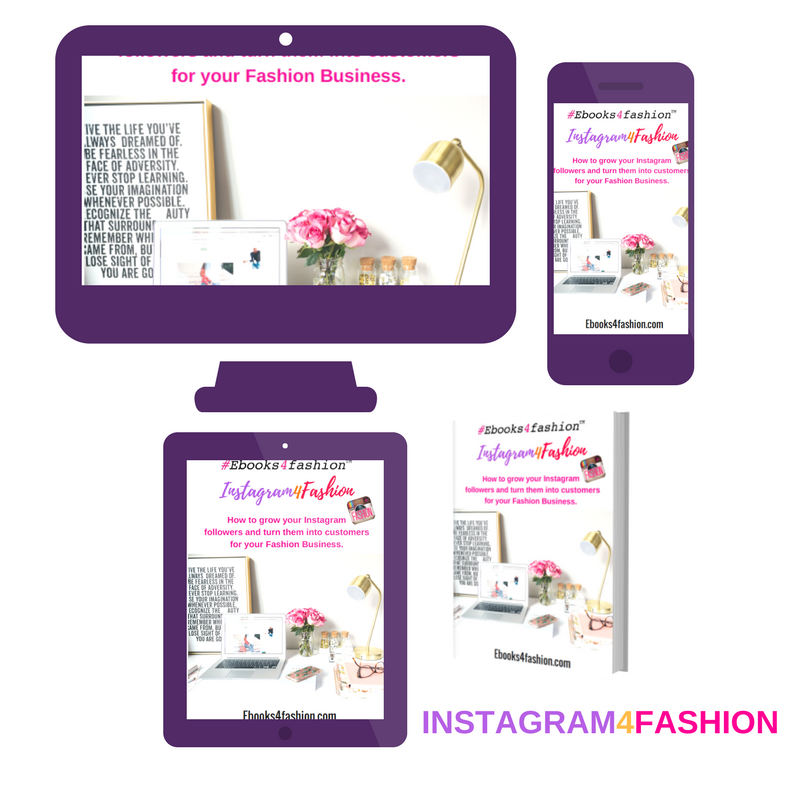 I created Instagram4Fashion to share the EXACT Strategies I used to grow my Instagram Profiles in a few months, so I could finally have an engaged community and the profitable fashion businesses, I've always wanted.
I've taken several Instagram courses myself, but they didn't worked out as I thought, and I felt stressed and overwhelmed.
That's why, I decided to experiment myself...AND quickly things changed.
It's all because I've figured out how to turn my followers into customers and raving fans for my Fashion Businesses, (even when I had only 100 of followers on my profiles).
This is what I teach in Instagram4Fashion:
how to turn your Instagram Followers (no matter of how many followers you have) into Customers for your Fashion Business.
WHO is the Program for?
Whether you are just starting out with Instagram, taking your existing profile to new heights or turning your followers into paying customers, Instagram4Fashion will help you:
* Clarify your Goals.
* Leverage your Uniqueness.
* Become the Star of your Fashion Business.
* Grow your Brand Awareness.
* Increase your Sales and Profits.
* Create a community of raving fan Customers that will love what you do.
* Learn proven Fashion Marketing Strategies.
Instagram4fashion is the Perfect program for:
*Fashion Designers

*Accessories Designers

*Jewelry Designers

*Image Consultants
*Personal Shoppers

*Stylists

*Fashion Photographers

*Fashion Editors

*Fashion Buyers

*Fashion Bloggers
*Beauty Bloggers


*Make up Artists
* Store Owners (Online or Brick and Mortar)
* Visual Merchandisers
* Fashion Lovers
AND any Fashionistas that want to build a personal brand with Instagram.
Here's Everything you will learn when you enroll in Instagram4Fashion:
* 16 Minutes WORKSHOP about Instagram Easy Marketing and Sales Stategies to implement straight way in your Fashion Business.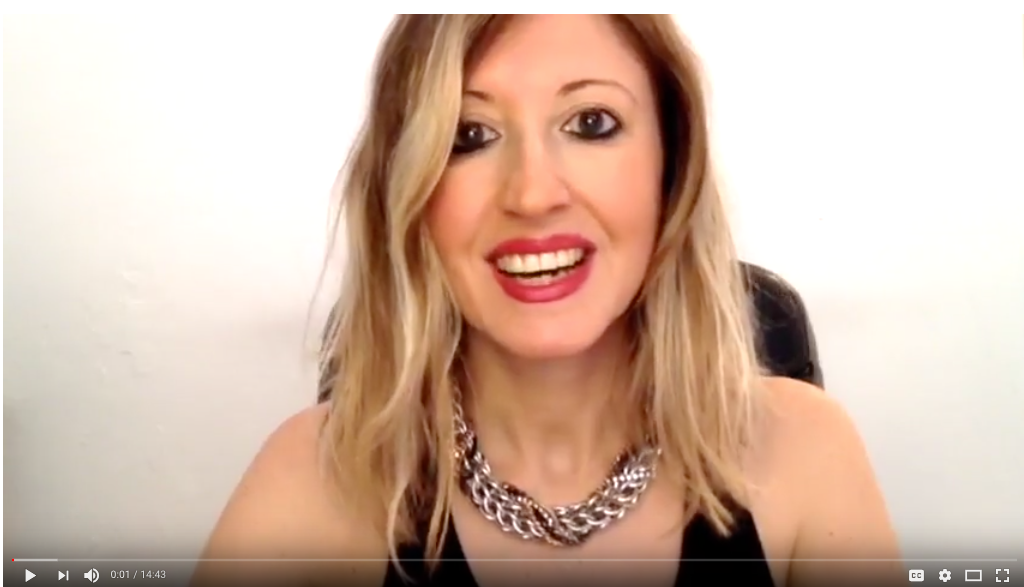 *12 Online Lessons available for Pc, Mac, Tablet and Smartphone, with step by step strategies ready to use, tips and tricks to grow your Instagram audience like nothing else.
The course is divided in 12 VIDEO, AUDIO AND EBOOKS Lessons easy to learn.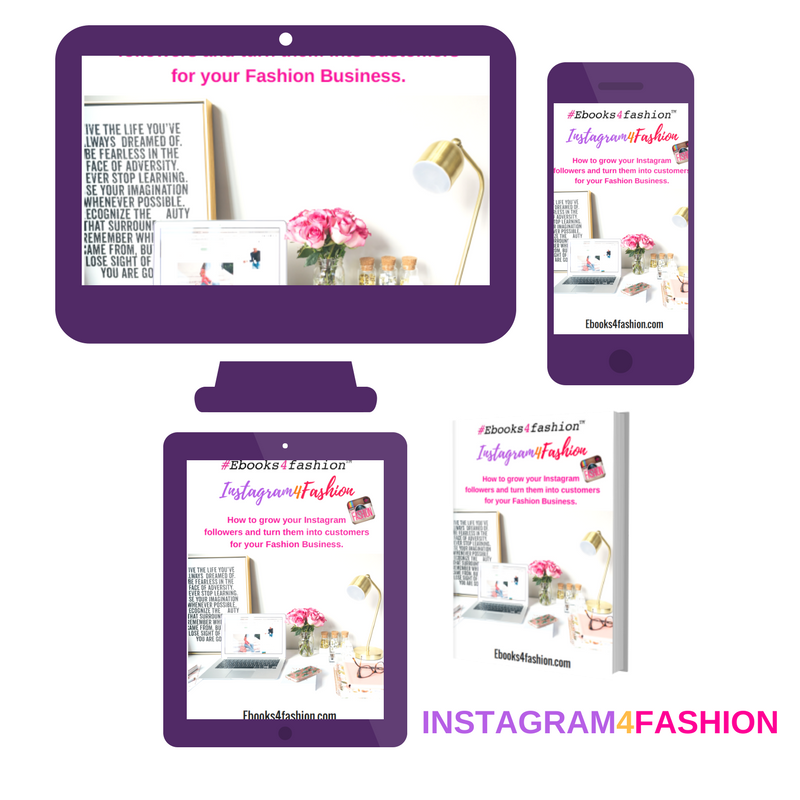 *BONUS The 7 Best Instagram Photo + Video Editors Apps for Your Fashion Business - an exclusive free guide only for Instagram4Fashion students, that can help you to take beautiful and attractive photos like a professional photographer.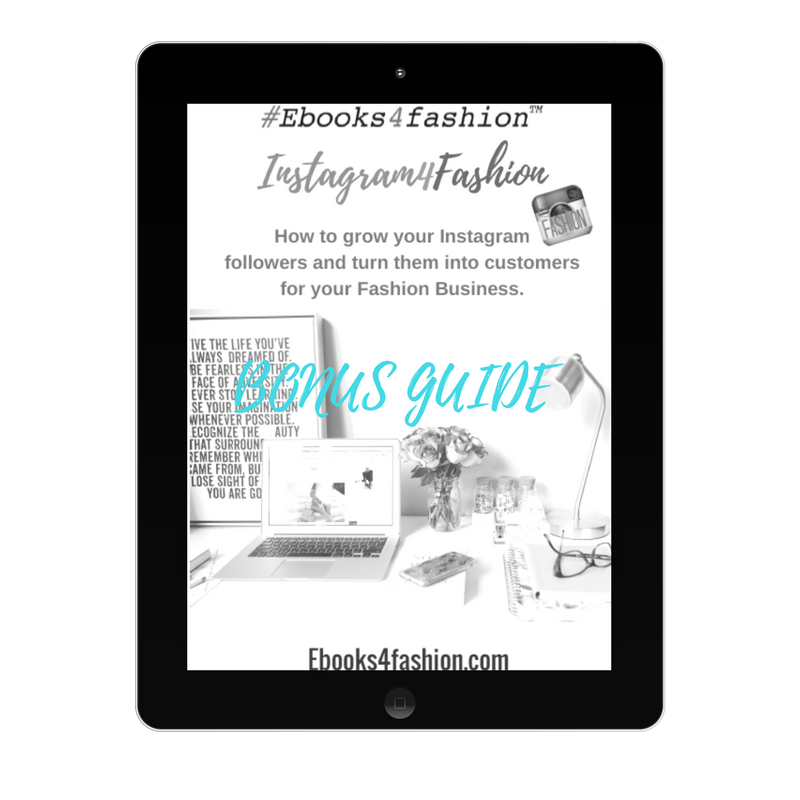 Course Curriculum
Welcome to Instagram4Fashion!
Available in days
days after you enroll
Disclaimer
Available in days
days after you enroll
Workshop - about Instagram Easy Marketing and Sales Stategies to implement straight way in your Fashion Business.
Available in days
days after you enroll
AND THE BEST NEWS?
I will hold your hand through the whole strategy.


HOW?
With my 24/7 SUPPORT:
Instant Support and Feedback in our Facebook Group, on Whatsapp or Telegram.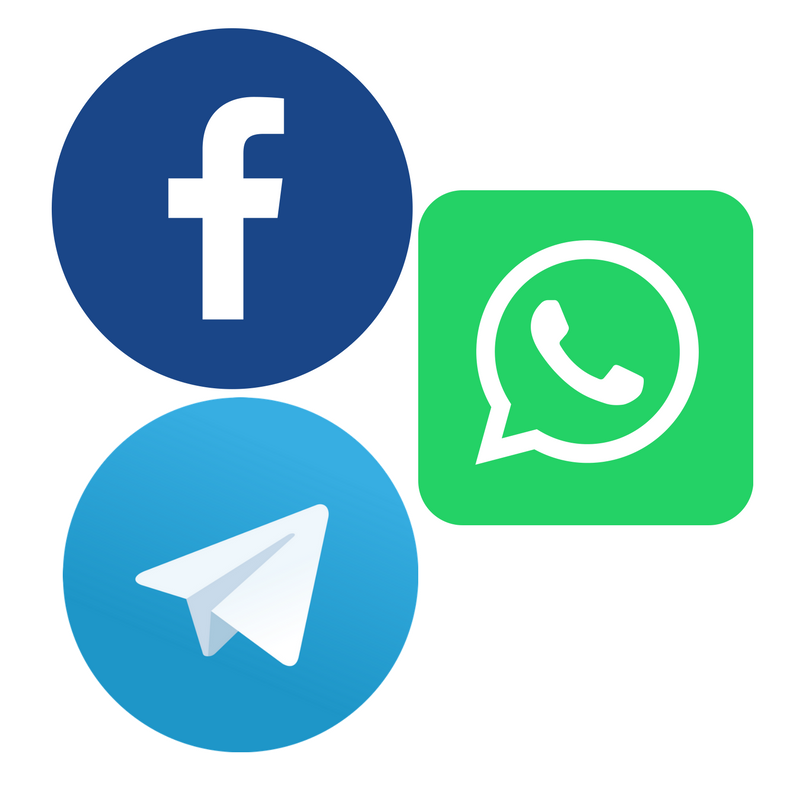 You don't have to try to do this Instagram thing and your Fashion Business alone anymore!
AS SEEN ON
Maristella Colombo and her two Fashion Businesses (Ebooks4fashion and Maiden-Art jewelry), are frequently featured in many prized publications like: Vogue Italia, Vogue Shopping, Vogue.it, Style.it, WWD Magazine, Numero Magazine, Fashion Press Japan, Fudge Magazine, Ginza Magazine, Fashionmagazine, Glamour Italia, Elle Italia, Very Elle Accessories, The Ophra Magazine, Nylon Magazine, Cosmopolitan, Harper's Bazaar and Dazed & Confused.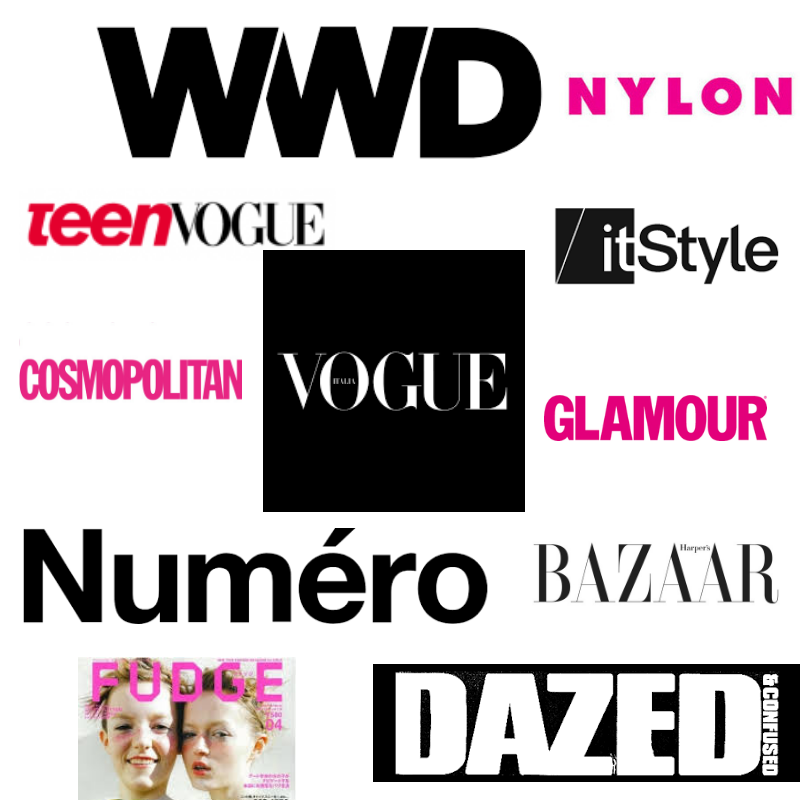 TESTIMONIALS
Watch this Video First!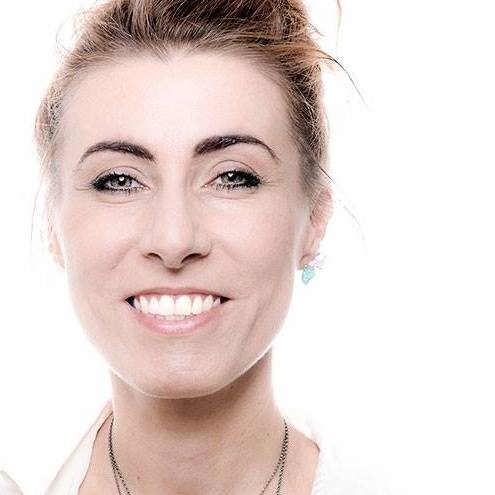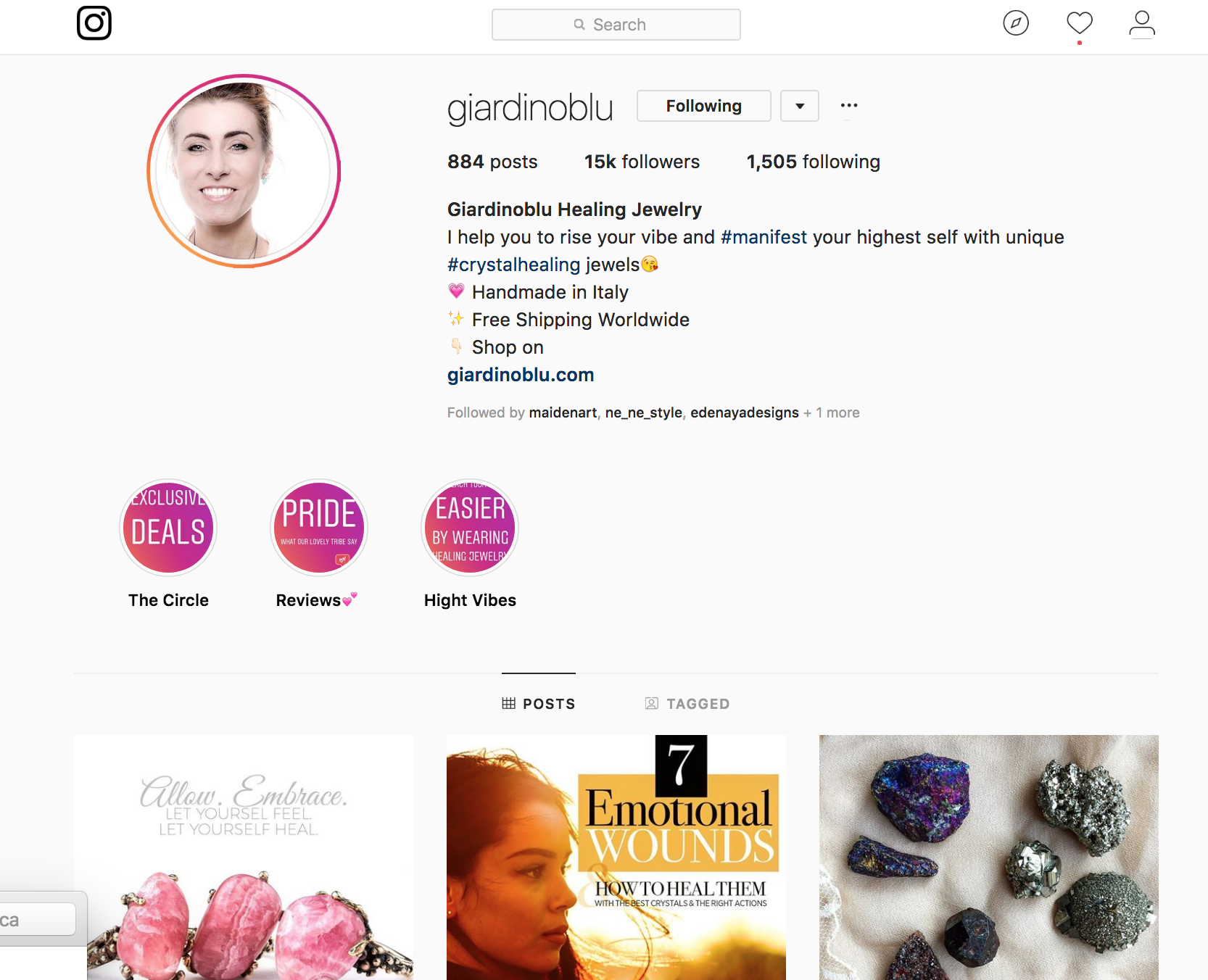 "The things that I love most about Instagram4Fashion is that it's extraordinary actionable and it works!

You don't need to waste your time reading a ton of fluff and blah-blah because every word in this course is essential for growing your Instagram account as fast as possible and organically!


Before purchasing Instagra4Fashion,
I lost hours and hours reading long articles with strategies that didn't work for me or needed too much time to gain significant results.


I started to implement the strategies I found in the course immediately, and my account began to grow in just a few days.

I really recommend this course especially now that increasing an Instagram account is so challenging but also vital for every small and emerging fashion brand and business."


Francesca Mancini, CVO and Owner at Giardinoblu Jewelry Milan, ITALY GiardinoBlu.com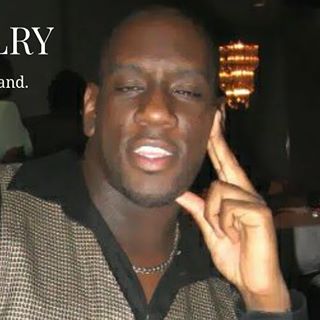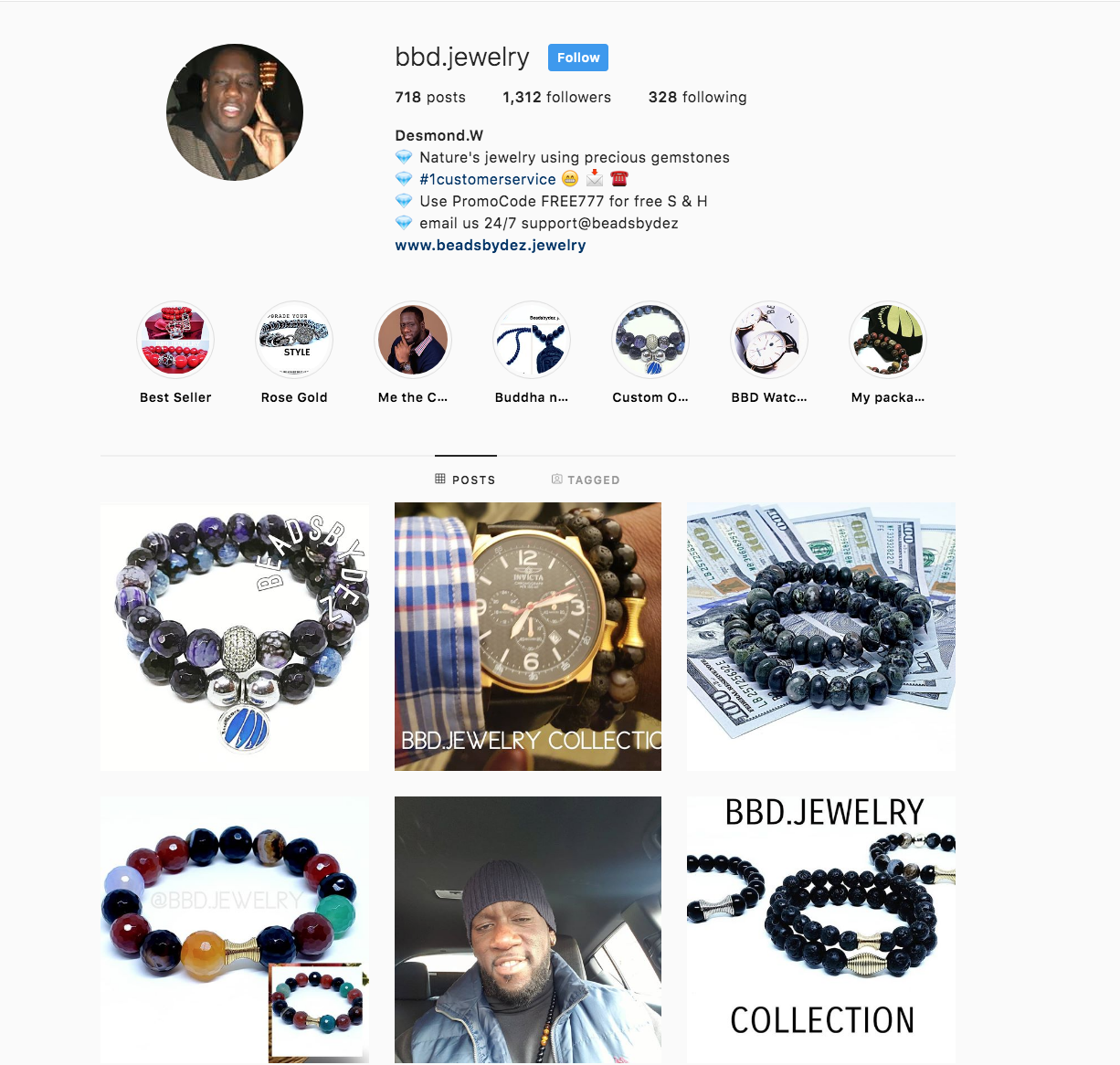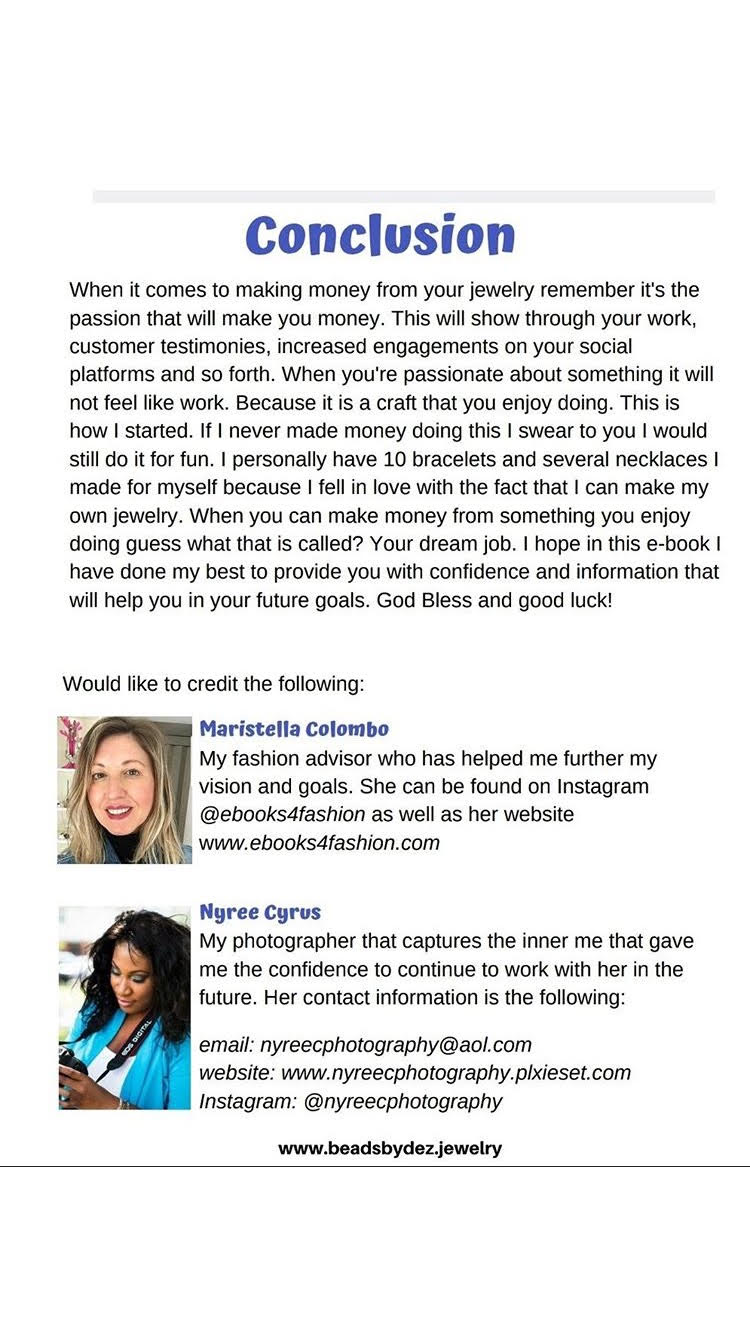 "I love the ebooks and I been using the tips you give in the Instagram4Fashion Online Course.
My IG Followers have grown and my website traffic has more than double".
Desmond W. - @bbd.jewelry - Beadsbydez.com - USA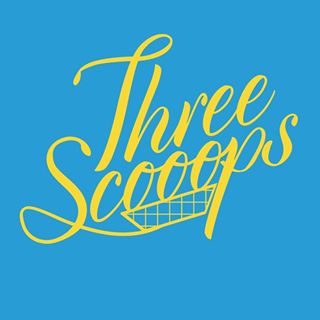 "Hi Maristella!
I hope this message finds you well. Over the past couple of months I have been taking your Instagram for fashion course. I love it and have learned a lot! "
- Kendall Lawson. Three Scooops Clothing www.threescooops.com - INSTAGRAM
@threescooops
I CAN PROMISE YOU WILL GROW YOUR INSTAGRAM FOLLOWERS AND TURN THEM INTO CUSTOMERS FOR YOUR FASHION BUSINESS WITH INSTAGRAM4FASHION!
You will get 1000 new followers and turn them into customers in the next 30 days.
You will grow an engaged community of raving fans ready to buy from you.
You will feel more confident in your Fashion Business, because your audience will love everything you do.
THIS OFFER IS FOR A LIMITED TIME ONLY!
I WILL INCREASE THE PRICE VERY SOON.
IF YOU WANT TO GROW YOUR INSTAGRAM FOLLOWERS AND TURN THEM INTO CUSTOMERS AT HYPER SPEED SECURE YOUR SPOT
IN INSTAGRAM4FASHION NOW!
Frequently Asked Questions
1. What if I'm brand new to Instagram?
No problem at all :) Actually, Instagram4Fashion will help you a running start with your Instagram. You can spend months or years trying to figure out how Instagram works or you can just start growing your Instagram Followers and Turning them into Customer for your Fashion Business, as soon as possible.
2. What if I have already an Instagram Profile with thousands of followers?
Well, would you like to increase the number of Followers and turn them into Customers for your Fashion Business each month? I will share the BEST Fashion Marketing strategies that will help you to get rapid results, no matter how many followers and customers you have or don't have,
3. Do you offer any refunds or guarantees?
All Online Products (Ebooks, Online Courses and Coaching 1:1) are non-refundable. Any purchase by you is deemed completed upon submission and acknowledgement that the form of payment provided in connection with the transaction may be charged by Ebooks4Fashion.com by Maiden-Art di Colombo Maristella. However, We can offer complementary additional 1:1 Coaching/Consulting Calls on Skype (at our discretion), to keep on working until you get the results you want. For more Info Please Visit our Refund Policy Section.
4. When does the course start and finish?
The course starts now and never ends! It is a completely self-paced online course - you decide when you start and when you finish.
5. How long do I have access to the course?
How does lifetime access sound? After enrolling, you have unlimited access to this course for as long as you like - across any and all devices you own.
6. Do I have to invest Money on Instagram?
Instagram is a free tool, so you could invest no money and find success with it. However, getting the fastest results possible cost money. So it really depends on You and they route you want to take.
7. Can't just find what's in the course online?
Yes and No. You can find some information online, but not all. What I teach in this course is more than online marketing and how to grow your instagram account. I teach you how to turn your followers into paid customers for your Fashion Business, so what i teach you is to grow your Fashion Business at hyper speed and create the life you dream.
8. Do I have to work 24/7 day on Instagram?
No, absolutely not all all! :D Most of the tasks I teach in Instagram4fashion are automated, so you can work on other things while your profile works for you. Don't worry I'm not teaching you to become a spammer or using fake followers. I'm teaching you to automate and schedule most of the things you can do on Instagram and save time to work on other things in your Fashion Business!
9. How long does it take to get 10K Followers?
It depends on you and how much time you want to dedicate to work on Instagram. What I teach in Instagram4fashion is to NOT to worry about how many followers you have, BUT to focus your energy on building a strong relationship with your followers (even if you have only 100 followers) and turn them into paying customers for your Fashion Business.
10. What happen if I don't know what to post?
Your feed is the representation of your personal brand, yourself and your Fashion Business. Just be yourself and schedule in advance what to post, so you will have always pictures or videos to post.
11. Why Instagram4Fashion is different from other courses?
Instagram4Fashion is more than a simple online course. It's an accelerator for your Fashion Business and the life you DREAM. It's NOT only an online course, because I'm there for you. You have Instant Support 24/7 day on FB messenger, Whatsapp and Telegram , so I'm holding your hand during the course and after. You have instant support at your fingertips. Sounds good?
Your Instructor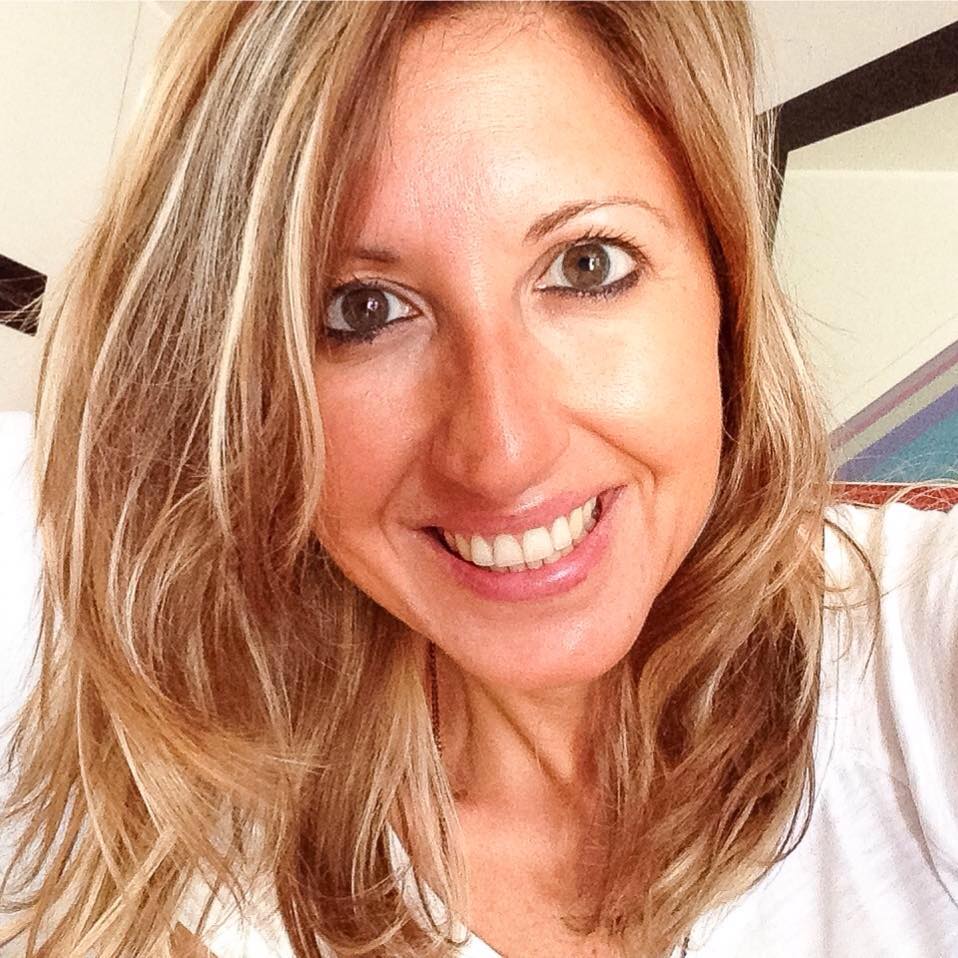 "I love fashion, art, design and marketing, of course :-)
I've been working in the Fashion Industry for more than 12 years, with my jewelry business Maiden-Art, as a fashion business coach for Ebooks4fashion and as a professor for Italian Fashion Academies.
I thought my proven fashion marketing and sales strategies to more than 3K+ students online and in Italian Fashion Academies, like Accademia del Lusso and IED-Moda Lab in Milan and Turin - Italy.
I love thinking of fashion marketing strategies and measuring my businesses performance.
I want to share my love and passion to create a successful fashion business, with the world.
That's what all of my ebooks, online courses and consultancy 1:1 are about.
My courses will help you to create the Fashion Business and Life of your Dream."
Want to know how Instargram4Fashion will transform your Fashion Business?
Transform your Fashion Business and Life,
Sign up Now for Instant Access !