START HERE!
Welcome to INSTAGRAM4FASHION!
Thank you for joining me! 
I'm so honored to have YOU in my Program.
You have come to the perfect place to turn your Instagram Followers into Customers for your Fashion Business.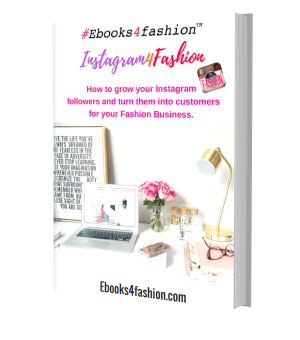 START HERE.
1. Join Our Fashion Community on Facebook.
This is a serious group of ambitious fashion entrepreneurs committed to building their profitable and successful fashion business.
https://www.facebook.com/groups/Ebooks4fashion/
2. Check Instagram4Fashion 12 Lessons in simple PDF Files.
3. Download The E-Learning Materials.
4. Check the BONUS TRAININGS and Updates.
START NOW!
If you have any questions, join me:
- in our Fashion Community on Facebook : https://www.facebook.com/groups/Ebooks4fashion/
- or just write to [email protected]
-or send me a Text Message on Whatsapp or Telegram : +39. 349. 5859.411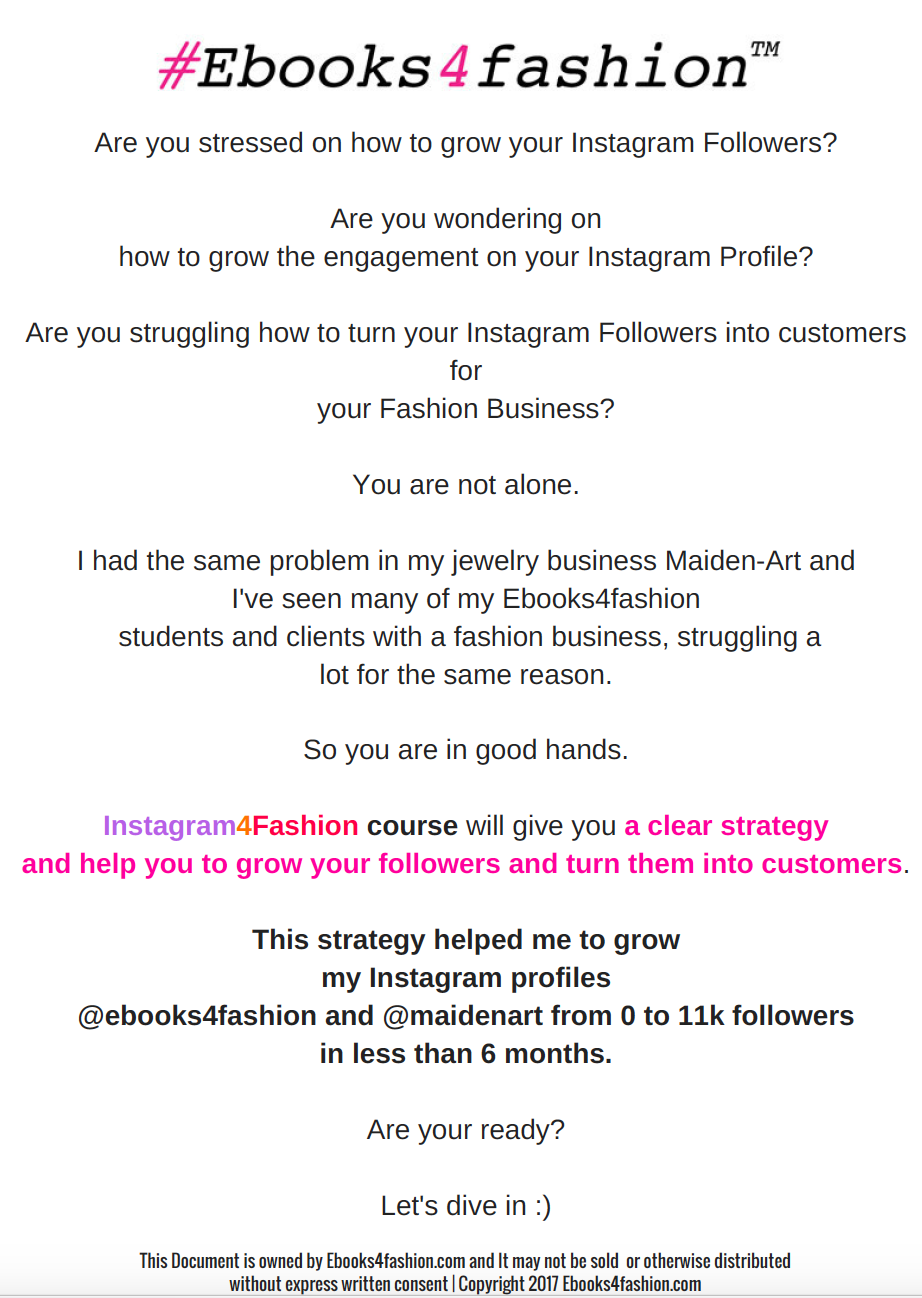 Complete and Continue