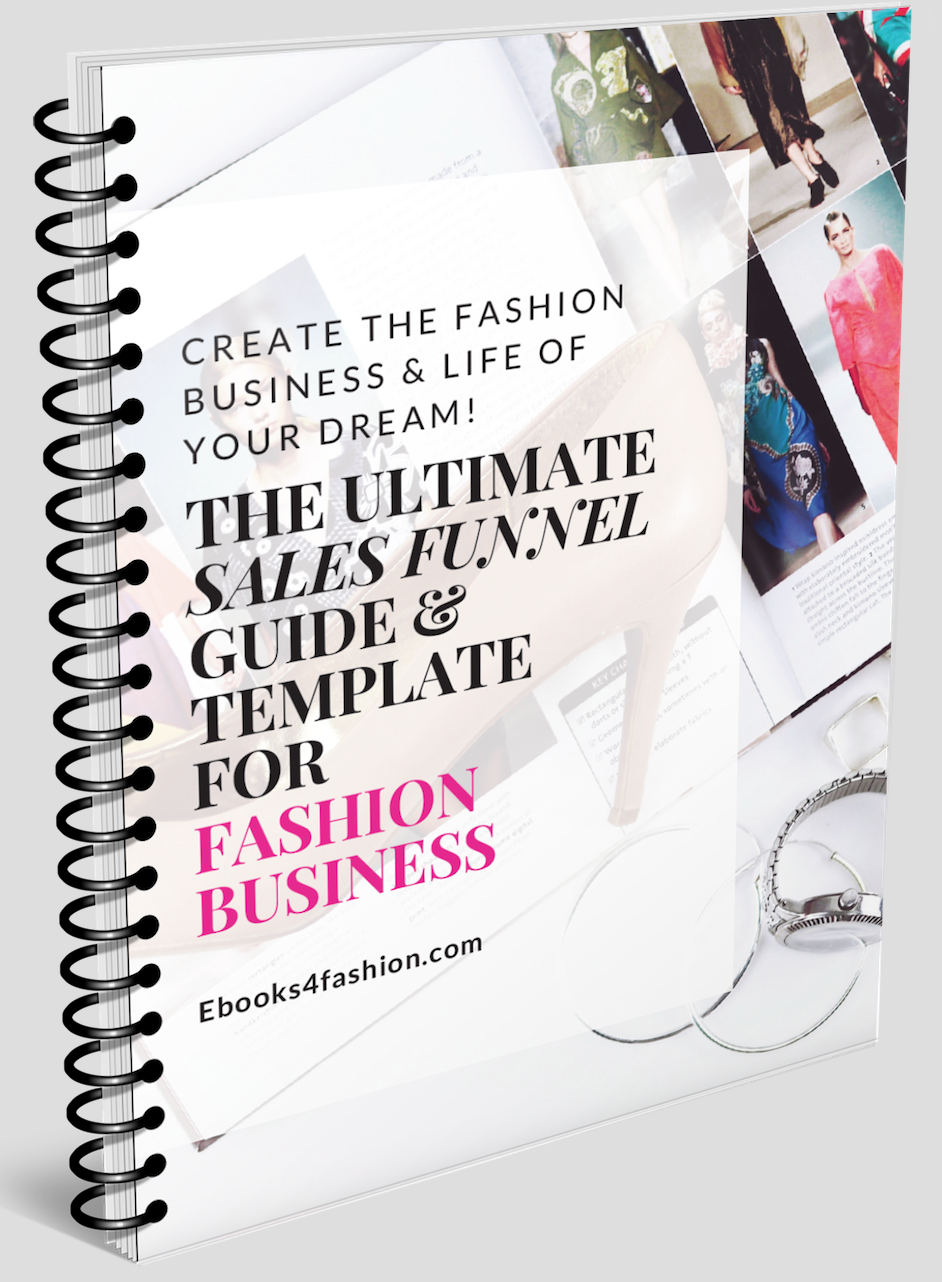 * Are you wondering what is a Sales Funnel and how can you apply to your Fashion Business?

* Are you struggling to create a Sales Funnel to sell your Fashion Products or Services?
* Do you want to sell your Fashion Products or Services in an automatic way?
If you answered Yes, to my questions, this EBOOK is definitely for you.


What you will learn in this ebook:


* What is a Sales Funnel.
* Why Sales Funnel is fundamental to grow your Fashion Business.
* How to set up a Sales Funnel that works for you 24/7
* Best Tips and Tricks for a High Conversion Sales Funnel
* 5 Email Templates Ready to Use in your Fashion Business.


+ EXCLUSIVE BONUS: Free Live Workshop with Maristella.
Join the Exclusive Live Workshop every Month, only for Students, where Maristella will answer all the questions you might have about your ebook or your fashion business!
This Ultimate Sales Funnel Guide and Templates for Fashion Business contains all the strategy to set up a sales funnel for you and forget about it!
Think about a sales person that is constantly working for you, selling 24/7 your fashion products or services while you are sleeping!
In this guide you will find all the tools to create the perfect Sales Funnel for your Business, plus ready to use Email Templates!

So you don't have to worry about copywriting and marketing anymore!