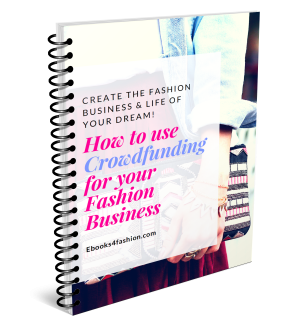 Want to start a Fashion Business, but you don't have enough funds on your side?
Then Crowdfunding is for you.
Learn more in this new Special Package.
What you will learn in this Special Package:
* What is Crowdfunding for Fashion Business.
* Which are the best Crowdfunding Platforms for Fashion Business.
* How to start a Crowdfunding Campaign for your Fashion Business.
* What to do after your Crowdfunding Campaign is ended.
What's Included?
+ BONUS: Free Live Workshop with Maristella.
Join the Exclusive Live Workshop every Month, only for Students, where Maristella will answer all the questions you might have about your ebook or your fashion business!
This Ultimate Special Package contains 4 easy strategies to use Crowdfunding to start or grow your Fashion Business, whether you are a Fashion Product or a Service based Business.