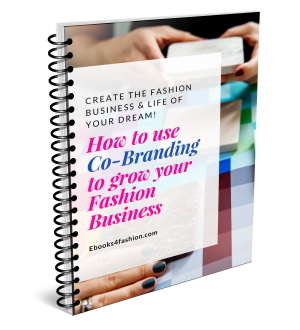 What is Co-Branding and how can I apply it to grow my Fashion Business?
Learn more in this ultimate ebook how to create the right Co-Branding strategy for your Fashion Business.
What you will learn in this Ebook:
* What is a Co-Branding Strategy for Fashion.
* Who can create a Co-Branding Partnership in Fashion.
* The 4 Steps to choose the right Partner for your
Co-Branding Strategy.
* How a Co-Branding Strategy can help your Fashion Business to grow fast, if it's done in the right way.
* How to create a Successful Co-Branding Campaign for your Fashion Business.
This ultimate Ebook contains 5 easy strategies to use to create your Co-Branding Strategy for your Fashion Business, whether you are Product or Service based Business in Fashion.
This ebook has been compiled for many months and is finally available at the special price of only USD $10.00