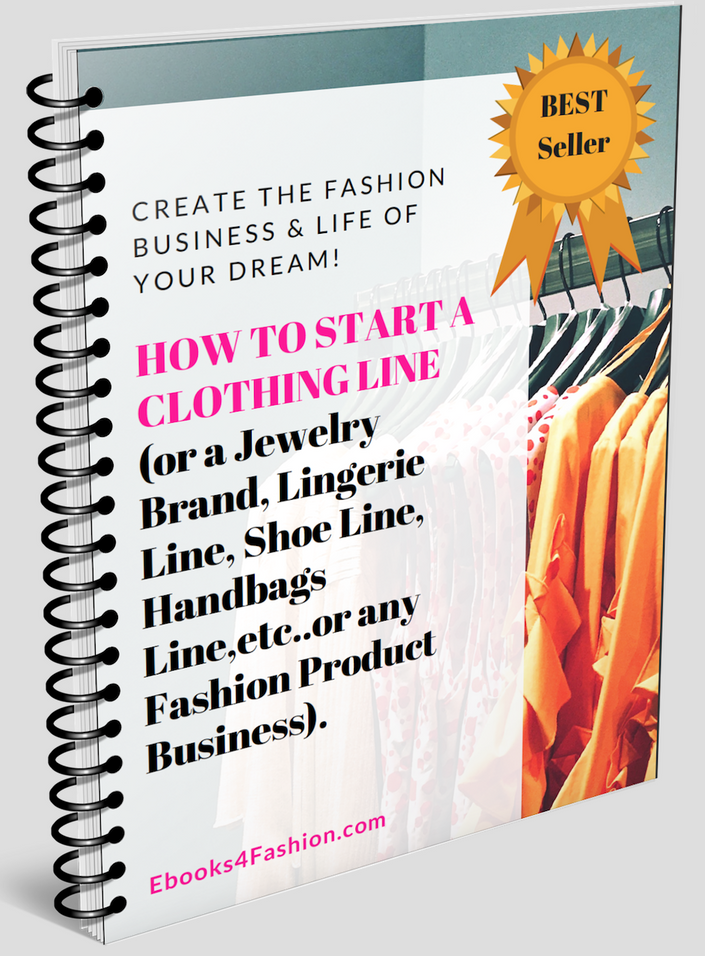 HOW TO START A CLOTHING LINE OR FASHION BUSINESS - EBOOK + WORKSHOP
This Quick Start Guide will help you to Start your Clothing Line, Jewelry Line, or any Fashion Product Business + BONUS.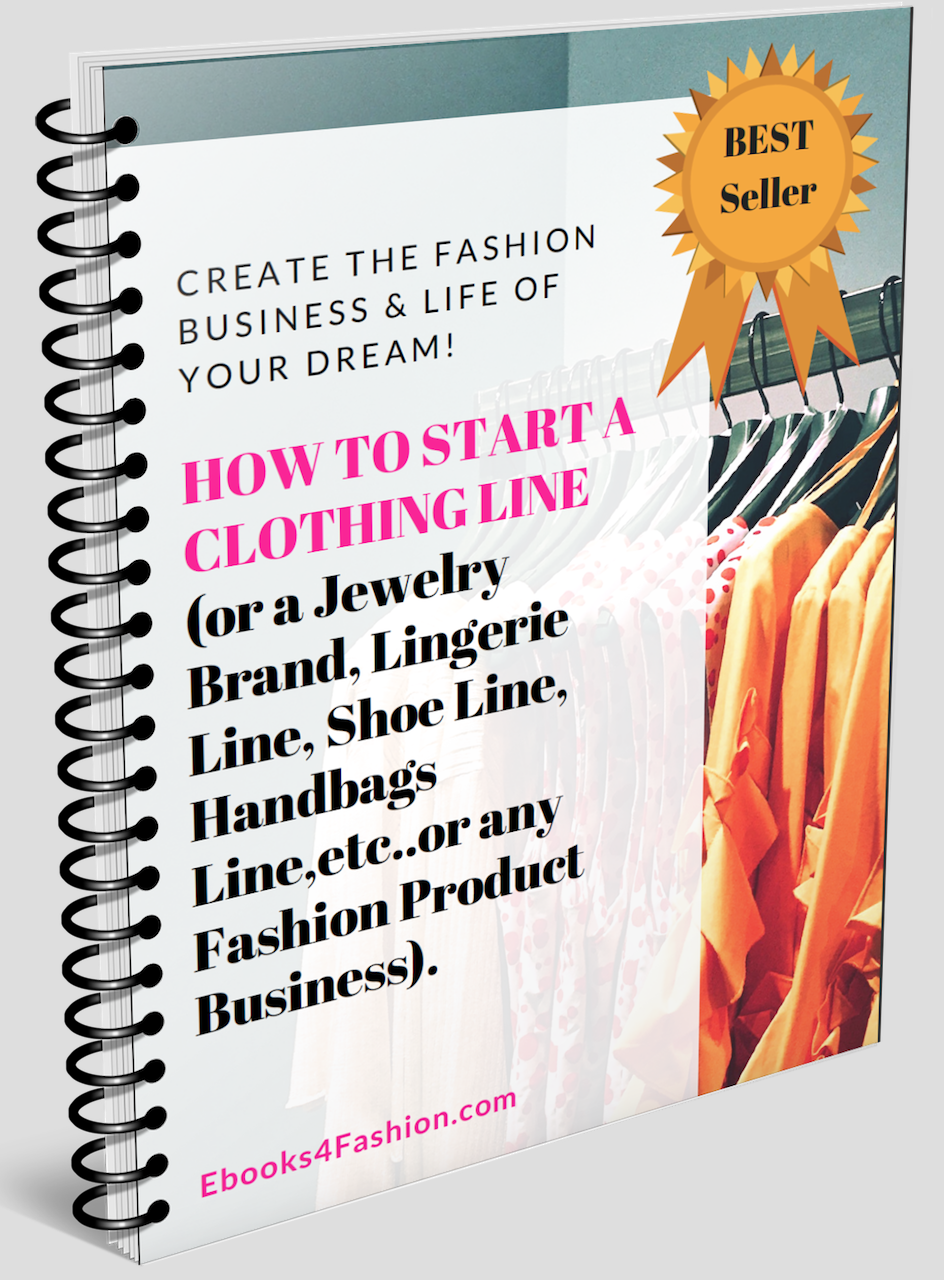 * Want to Turn your Passion for Fashion into a proper Business, BUT you don't know how?


* Everything is inside your Head and you need to put down your Ideas on Paper?


* Want to know where to Begin?


* Are you exhausted to work for Others, while you want to use your talents to Start your Own Clothing Line or any kind of Fashion Product Business?
If you answered YES to my questions, then my dear friend, these 3 E-BOOKS in 1 + WORKSHOP will definitely help you!
These Ultimate E-BOOKS + WORKSHOP will help you to get clear on what you want and how to turn your ideas into a Profitable and Sustainable Fashion Business.
What you will learn in these 3 E-BOOKS + WORKSHOP:

* How to define your Why to Start a Fashion Business.


* Where to Find Fashion Manufactures and Suppliers Worldwide.

* How to find your Dream Customers for your Fashion Business.


* How to Create a Clothing Line or Fashion Products that your Customers will love.
* How to write an Easy Fashion Business Plan.
* How to Market your Clothing Line or Fashion Products.
What's included in this Special Package?


1. How to Start a Clothing Line E-Book.
2. Easy Fashion Business Plan in 1 Hour E-Book.
3. How to Attract the Right Dream Customers for your Clothing Line or any kind of Fashion Product Business, E-Book.
4. NEW: Suppliers and Manufactures List. Where to find Fashion Manufactures Worldwide from Clothing, Shoes, Handbags, Textiles, Yarns, Jewelry, etc..Manufactures.
5. How To Start a Clothing Line Video Workshop.
+ BONUS: Free Live Workshop with Maristella.
Join the Exclusive Live Workshop every Month, only for Students, where Maristella will answer all the questions you might have about your ebook or your fashion business!
Don't wait any longer, if you want to Start your Own Fashion Business and you need a boost to get started, these 3 E-BOOKS + WORKSHOP are the right Choice.
VERY IMPORTANT: This is a QuickStart and Introductory Guide, instead if you want to deep dive into everything you need to know to Start a Fashion Business, then you should choose START4FASHION our complete and robust full Online Course.
Course Curriculum
WORKSHOP 01
Available in days
days after you enroll
WORKSHOP 02
Available in days
days after you enroll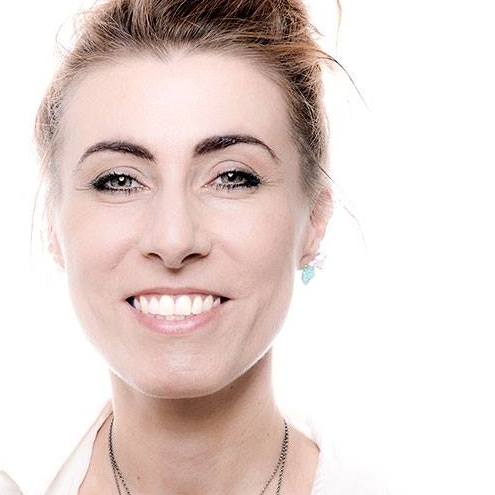 "The fashion market is one of the most competitive and varied markets,
and it is a duty and responsibility for every entrepreneur
to try to analyze it at best and implement the right strategies to grow.
We have found in Maristella a reliable and prepared consultant
able to know how to guide us with peace, clarity and tranquility
towards the road best suited to our goals.
I highly recommend anyone who has a small / medium business
or you are a freelance her online trainings and her consultancy,
it will be the first of a long journey. Thank you."
Francesca Mancini, CVO and Owner at Giardinoblu Jewelry Milan, GiardinoBlu.com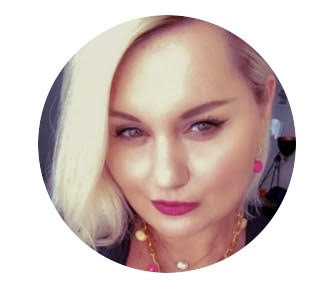 "I bought this Ebook+Workshop some days before and it's really helpful book"
- Elena, Founder, Instagram @TrendJewelry_HandMadedesigns
Maristella Colombo and her brands are recently spotted in: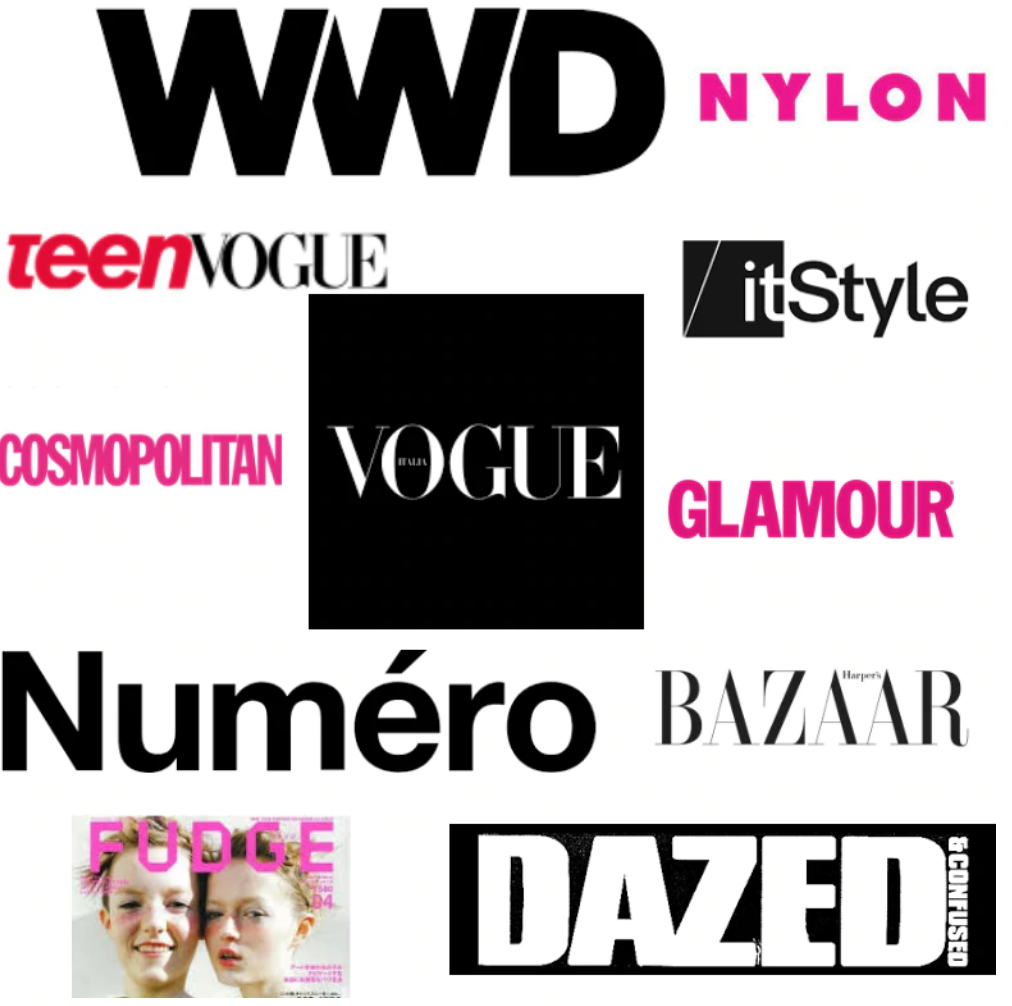 Your Instructor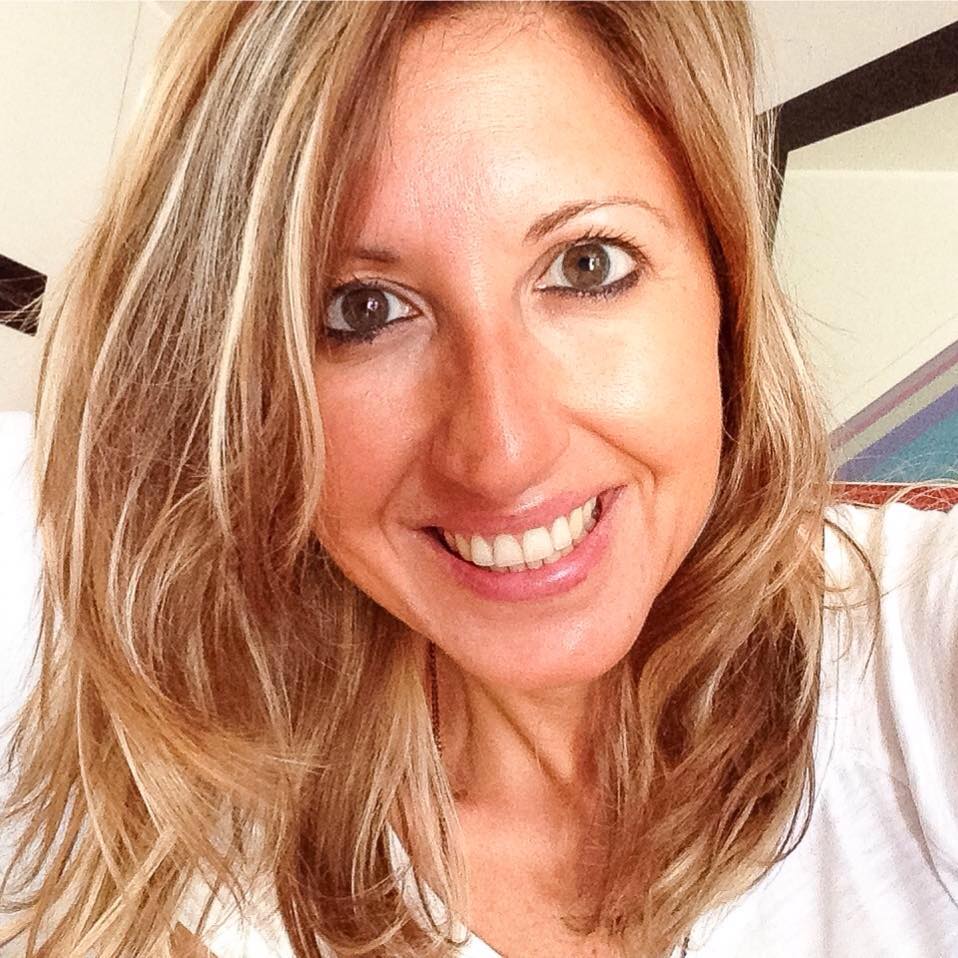 "I love fashion, art, design and marketing, of course :-)
I've been working in the Fashion Industry for more than 12 years, with my jewelry business Maiden-Art, as a fashion business coach for Ebooks4fashion and as a professor for Italian Fashion Academies.
I thought my proven fashion marketing and sales strategies to more than 3K+ students online and in Italian Fashion Academies, like Accademia del Lusso and IED-Moda Lab in Milan and Turin - Italy.
I love thinking of fashion marketing strategies and measuring my businesses performance.
I want to share my love and passion to create a successful fashion business, with the world.
That's what all of my ebooks, online courses and consultancy 1:1 are about.
My courses will help you to create the Fashion Business and Life of your Dream."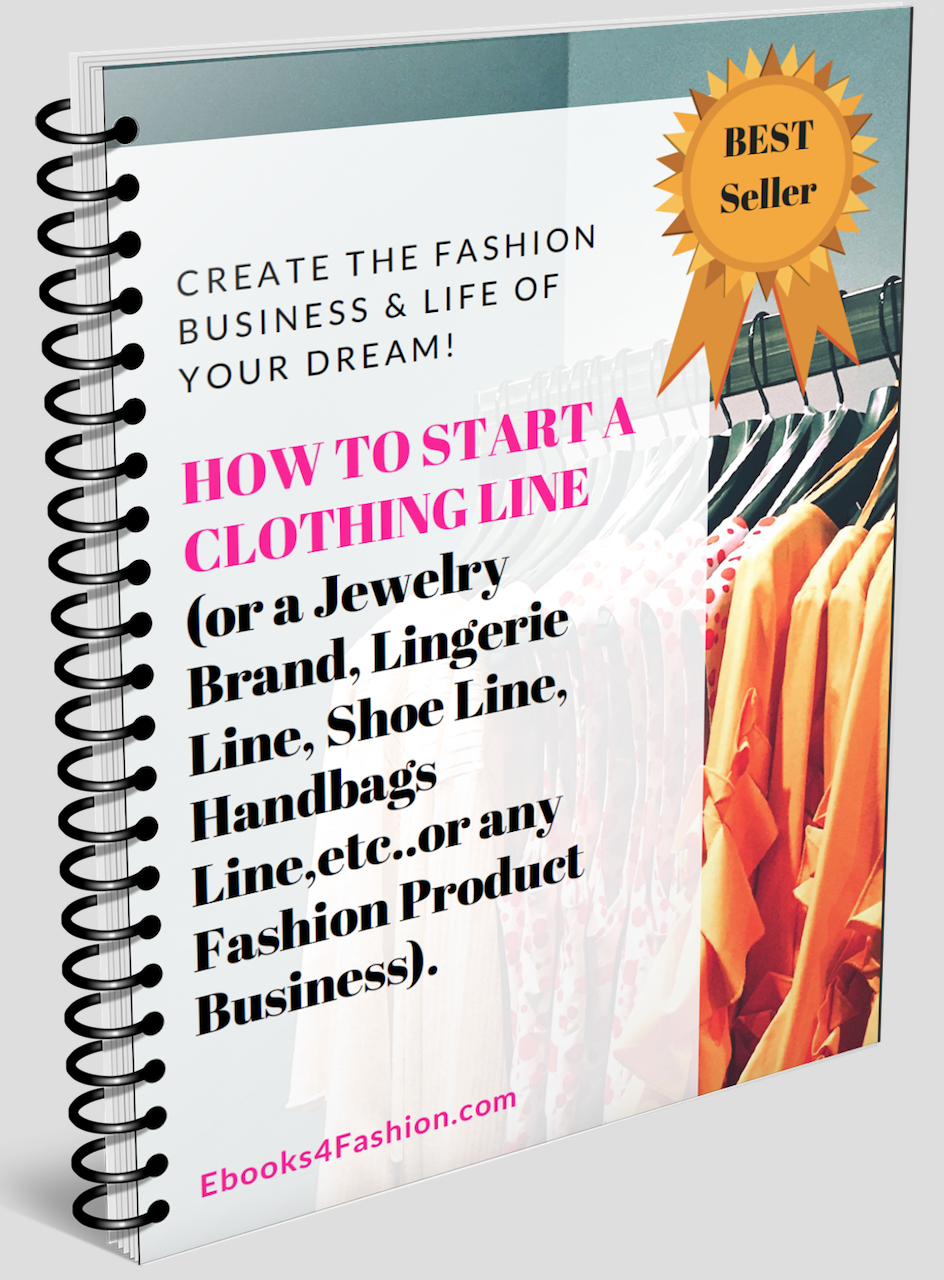 WHY WAIT? BUY NOW!
Why put off taking your fashion business to the next level? You can buy HOW TO START A CLOTHING LINE OR ANY KIND OF FASHION PRODUCT BUSINESS - EBOOKS + WORKSHOP right now for only $27.00!